Onwards & Upwards, by Nicholas Kellett
Programmer. Traveler. Blogger. Space Cadet.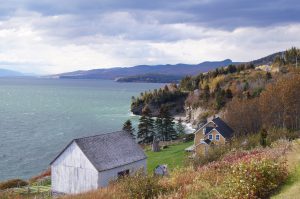 Gaspésie is a large peninsula in Eastern Quebec jutting out into the Gulf of St Lawrence, dramatically dominated by cliffs hills and mountains, criss-crossed with rivers and valleys, and bordered by the sea. What better time to visit it than the autumn?
Interested in the blog? I'd love to hear from you!