The International Astronautical Congress (IAC) kicked off its 65th space congress this morning in downtown Toronto with a heartfelt, funny, musical show with lots of star power.
Canadian Space Agency astronauts David St-Jacques and Jeremy Hansen were the genial hosts and did a great job making everyone feel welcome and entertained. Notable participants included Cirque du Soleil performers, a video presentation by space tourist and Cirque founder Guy Laliberté, Canadian Industry Minister James Moore, some touching songs by accoustic guitar-playing Juno-award nominee Peter Katz, a cross section of Canadian musicians and musical traditions, and a stirring ode to humanity's history of exploration by retired astronaut Chris Hadfield.
Since this is my first IAC congress I can only imagine what others were like, but I was frankly expecting this to be long on dry and boring, and short on fun. Instead it was the complete opposite.
It was a very impressive achievement for host organization the Canadian Aeronautics and Space Institute (CASI), IAC 2014 Organizing Chair Ron Holdway, the event director and assorted volunteers and sponsors. I think it set the right tone for the 3000 international attendees as they embark on a week of deal-making and networking.
The various candidates cities for next IAC event in 2017 are presumably taking notes.
Summary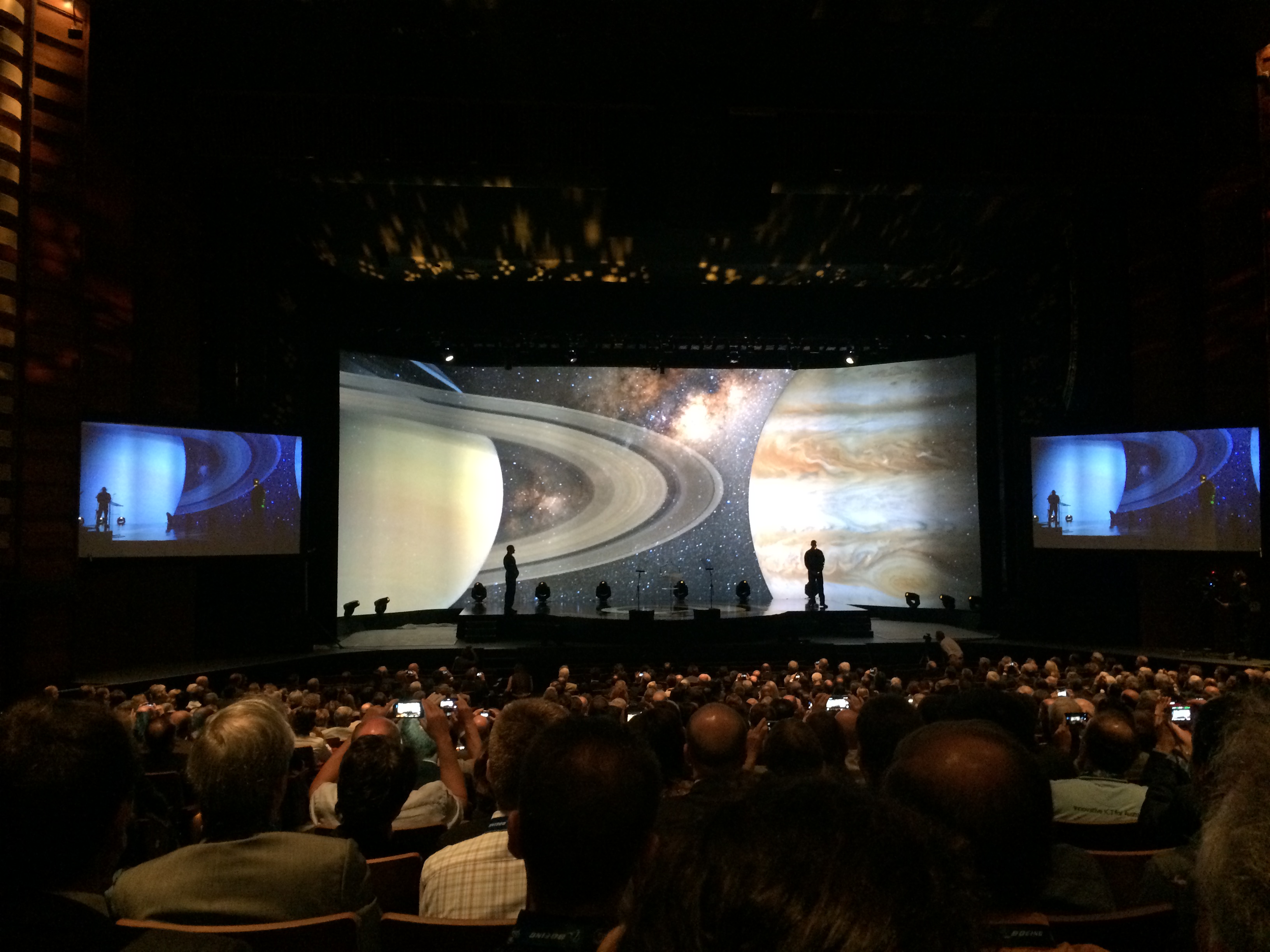 Article Name
IAC 2014 in Toronto: "The World Needs Space" Opening Ceremony
Description
The International Astronautical Congress kicks off its 65th space congress in Toronto with a heartfelt, funny, musical show with lots of star power.
Author
Publisher Name
Publisher Logo