I've been interested in stargazing for many years now.
Recently it's become a more frequent activity. I blogged about a recent stargazing event here, and last year I made a special trip to Torrance Barrens Dark Sky Preserve in Ontario to see the Perseids (I slept out on a bare rock and watched the sky wheel above me, and it was amazing).
Over the years, I've also found myself taking a lot of landscape photos in the course of my various activities as a traveler, web developer and designer, and blogger.
Astrophotography is therefore a natural progression of my hobbies and work.
Getting Started
The basic challenge with astrophotography is to capture as much light from the night sky as possible, without introducing noise (like blurring, halos, or graininess).
I did some research to find a good entry-level lens for this kind of photography. Lonely Speck has a great review of the Rokinon 14mm F2.8 lens which works on my Sony A35 DSL camera, and which I decided to buy after some comparison shopping with various other lenses.
Where we live in the Gaspe there is little light pollution in general. Last night conditions were very good with no moon, no cloud cover, and relatively cold night air.
So, I jumped at the chance to take my very first photographs of the Milky Way.
Camera Settings
These are the settings I used for my camera. They are based on Catching the Light's Quick Start guide (mentioned later).
Set Program Mode to Manual Exposure
Turn the control wheel to Bulb setting
Set Drive setting to Single Shot.
Set ISO to 400, 800 or 1,600 based on ambient temperature (I tried all of those).
Set White Balance to Incandescent
Set File Format to Raw + JPEG.
Turn in-camera long-exposure noise reduction to On because I didn't want to shoot separate dark frames (too complicated for a beginner like me)
Set colour space to sRGB
Turn off flash.
Use a remote release to open the shutter (I have a basic Vello manual model)
First Lessons
I really have a lot to learn about my camera and the general principles of photography.
Camera settings for astrophotography are a bit complicated and technical to setup.Catching the Light blog has a very helpful Quick Start guide on the appropriate settings.
I really need a good tripod – I took the photos by manually propping the camera up on a nearby fence post while holding down and releasing the shutter. I had to count to at least thirty while trying not to breathe or move and there is a bit of blur in the results anyway.
The Vello intervalometer I have works fine, but I can probably use a better device, with a timer, in order to remote release more easily and consistently, and without shaking the camera (only an issue because I was also manually holding the camera: a tripod might eliminate this problem too).
I definitely need to get into image post-processing. I have used Photoshop before (a decade ago) and will have to dust off those skills.
The Result…
Anyway here are my first efforts, "as is" with no post-processing.
The images are extremely amateur and don't look like much, but last night's astrophotography session was a fun first try.
I feel like this is a hobby I can enjoy and improve at. It also feels pretty cool to be capturing light that has traveled billions of years to get here.
Onwards and (look) upwards.
Summary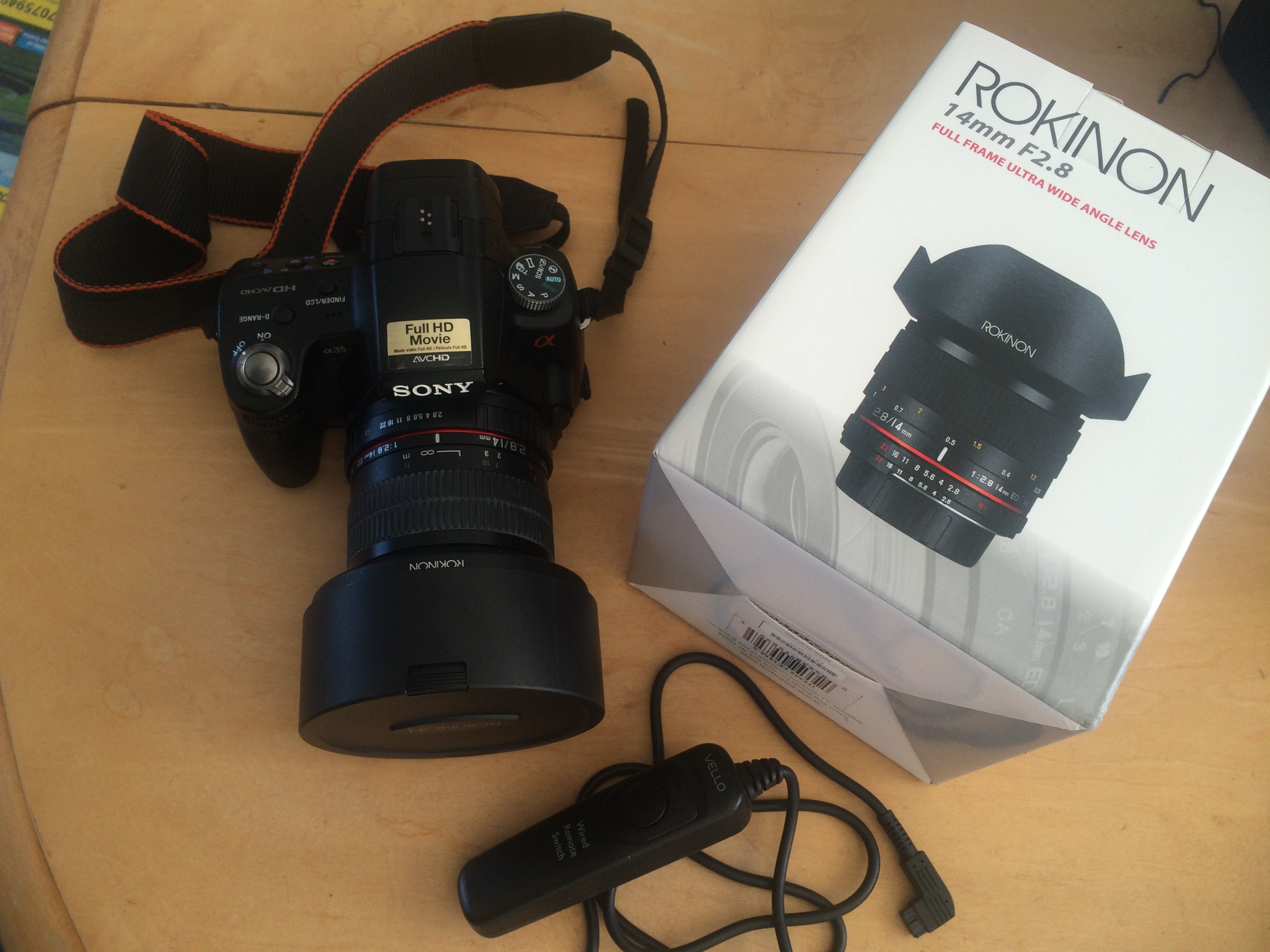 Article Name
Description
My first steps into a new hobby, taking pictures of the night sky.
Author
Publisher Name
Onwards and Upwards, by Nicholas Kellett
Publisher Logo