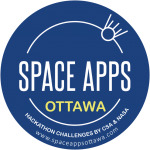 I'm busy helping organize the fourth annual Space Apps Ottawa hackathon, which is the local version of the NASA International Space Apps event. This year it will be held from October 2 to 4.
I love the hackathon so much that it directly inspired me to pivot my company Deploy Solutions into the space industry - more on that in a future post :).
After three previous years of helping to organize the event, I had the feeling our group had everything sorted out.
COVID-19 Changes Everything
But then COVID-19 hit!
The global pandemic didn't really affect our organizing efforts since we've been working remotely from each other the whole time. But, it will force us to hold the actual weekend event entirely online, instead of in a physical venue (in past years we have been kindly hosted by Carleton University's Technology Innovation Management program).
This has all kinds of impacts, ranging from how to manage registration, video calls, codes of conduct and privacy rules for participants, all the way to whether and how we can provide "swag" to attendees.
Change can be positive too. By moving online, we are able to work closely with other organizing teams in Canadian cities. This is an idea we have talked about in previous years but COVID-19 really turned that conversation into reality.
We are now working closely with the other Canadian cities and getting strong support from the Canadian Space Society (CSS) and the Canadian Space Agency (CSA). All told, this will be an interesting and probably pivotal year for the event. We may never go back to a fully physical event again. And the partnerships and collaboration experience we build will hopefully strengthen in future years.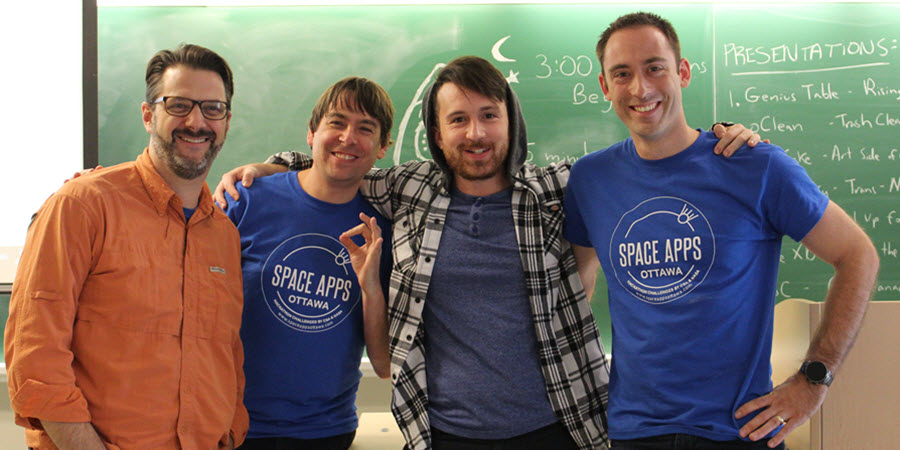 Join Us!
Ottawa, prepare for liftoff! The NASA International Space Apps Challenge is an intense 48-hour global weekend hackathon for developers, designers, engineers, entrepreneurs, astronomers and enthusiasts. Along with nearly 200 cities around the world, Ottawa teams will form and build products and prototypes against NASA- and CSA-designed challenges that leverage spacecraft, celestial and science data. This FREE and entirely VIRTUAL event will run from Friday evening, October 2 to Sunday, October 4. Find out more, including how to register, at http://www.spaceappsottawa.com. You can also learn more about the global event at https://www.spaceappschallenge.org/.
I hope to see you there!