39 kilometres above the Earth's surface, there is no oxygen.
There is no air pressure.
There is no warmth.
There is no life.
And yet, on 14 October 2012, a man ascended to that height in a helium balloon thinner than a plastic bag, and leapt from the gondola, accelerating into a free fall dive of over 1350 km/h – faster than a jumbo jet plane. On the way down, he broke the sound barrier and a whole lot of records.
The BBC/National Geographic/Red Bull joint documentary of this feat is called "Space Dive". It's enthralling – a 5-year behind the scenes exploration of this whole crazy project. The incredible planning, the painstaking attention to detail, the jump accidents, and the human drama is all revealed.
Felix Baumgartner comes across as a driven, focused, but sane skydive specialist who initially pursued his dream with a laser focus. Then he got shaken by nerves as the reality of how incredibly hostile the altitude he was diving from began to sink in. He became so rattled by claustrophobia and jump accidents, that at the height of the project, when he could no longer face the prospect of putting on his pressure suit, he packed up and retreated to Austria, and the entire project was on the edge of disaster.
While the Red Bull Stratos technical team struggled for over a year to put the final touches on the stratospheric balloon "space program" they had to invent, Felix underwent psychological counselling in an attempt to calm his nerves and renew his will to jump.
Finally, as he watched a project video of a test pilot acting out his part in the capsule, he felt a surge of competitive spirit, and decided to return to finish the job.
The documentary follows the highs and lows of this epic space jump. The behind-the-scenes drama and the hurdles Felix, his advisor Joe Kittinger, his dedicated technical team led by Art Thompson, and his sponsor Red Bull, all have to overcome, makes his eventual jump seem like an even greater achievement than it appeared at the time.
This is a highly entertaining and jaw-dropping behind-the-scenes look at one of the greatest stunts of all time. Highly recommended!
You can watch the complete documentary online here.
And here are the space dive mission highlights on YouTube:
Have you seen this documentary? What do you think of it?
Summary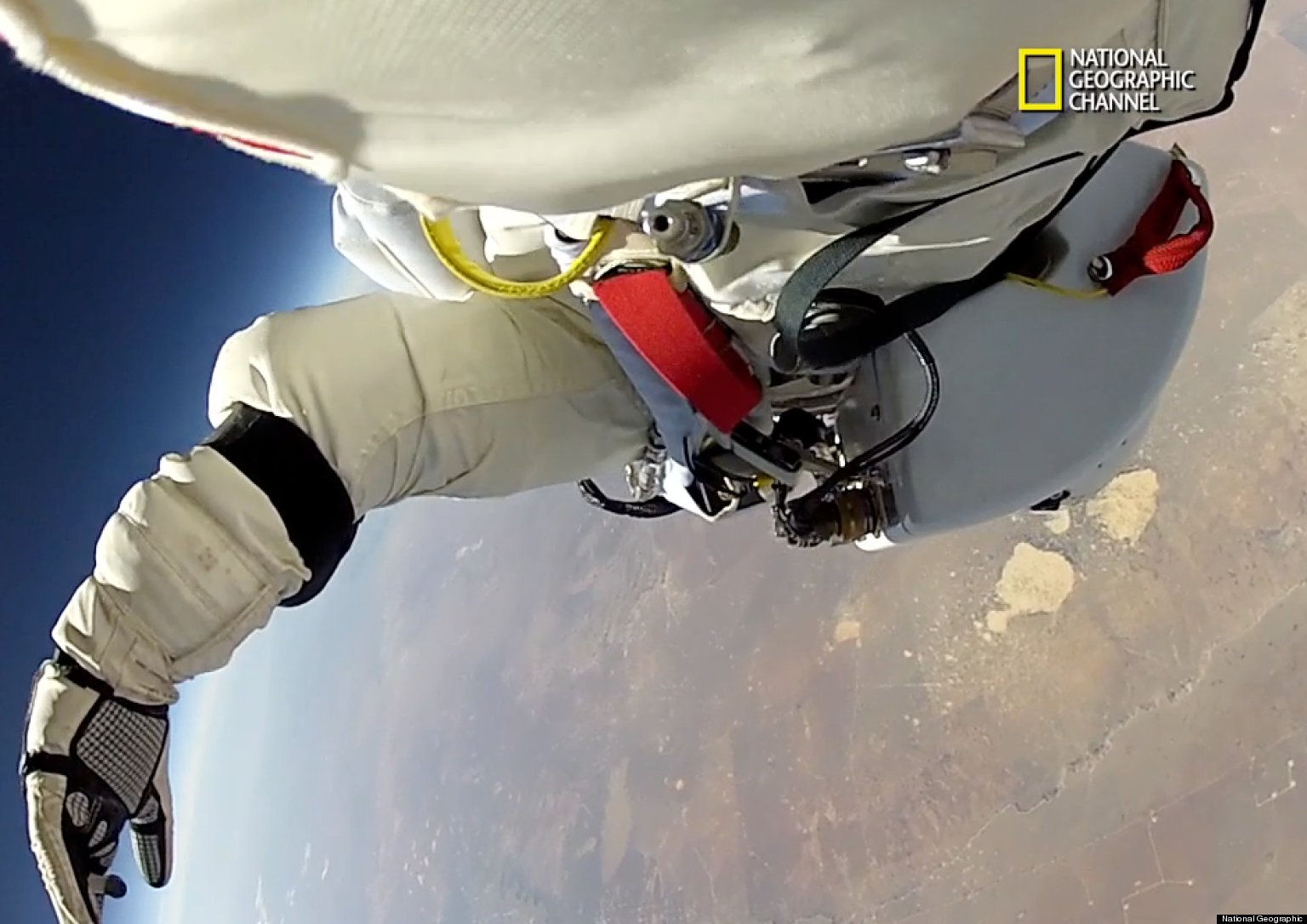 Article Name
Description
39 kilometres above the Earth's surface, there is no oxygen. There is no air pressure. There is no warmth. There is no life. But there is a daredevil.
Author
Publisher Name
Onwards and Upwards, by Nicholas Kellett
Publisher Logo