Congratulations are in order to SpaceX and Orbital Sciences.
Last week, on January 6, Space Exploration Technologies (SpaceX) successfully launched the Thaicom 6 satellite into Geostationary Transfer Orbit (GTO) using its Falcon 9 rocket.
This was an important launch for them because it will satisfy a certification tick mark and allow them access to another important market:
This launch also marks the third of three qualification flights needed to certify the Falcon 9 to fly missions under the Evolved Expendable Launch Vehicle (EELV) program. Once Falcon 9 is certified, SpaceX will be eligible to compete to launch national security satellites for the U.S. Air Force.
According to SpaceX's website, they currently have 50 flights lined up, of which a whopping 60% are for private customers. So, they have a viable sales pipeline.
Then, this week Orbital Sciences Corporation made the first of eight scheduled International Space Station refueling missions for NASA.
Its mission was first delayed by the infamous "Polar Vortex" weather (the launch pad was too cold and had to be warmed up with blankets and a great deal of hot chocolate and Kahlua), and then by a solar flare.
On January 11, the third attempt, the Cygnus spacecraft was able to launch and it docked with the ISS on the 12th. Over the next month it will continue to unload its cargo (thousands of pounds of supplies and science experiments) before undocking.
For both SpaceX and Orbital Sciences, the initial launches were delayed due to complications, showing how vulnerable space launches currently are to factors such as weather and operational uncertainty (SpaceX delayed their first launch attempt in order to perform another pre-launch inspection). Although both companies had little choice but to delay, I think this demonstrated how important launch safety, patience and firm discipline is to their success.
Friends in High Places
Although these are private companies, it is interesting to examine NASA's influence on them.
First, NASA is an important customer of theirs. This recent Orbital Sciences mission ORB-1 is paid for as part of NASA's Commercial Orbital Transportation Services, or COTS, project, for resupply missions that are meant to encourage the growth of these nascent private space companies (the alternative is a continued reliance on Russian launchers). SpaceX also has a contract with NASA to refuel the ISS (and has done so in the recent past).
Less tangibly, many former NASA employees are employed by, or under contract to, SpaceX and Orbital Sciences, and so will naturally exert some influence on their company cultures and thought patterns.
Finally, while these companies are tight-lipped about their technological secrets, it is highly unlikely that they can keep R&D costs (and their bottom line) low without researching (if not outright reusing) tried and true NASA space technology. So a great deal of SpaceX and Orbital Sciences technology will inevitably stand on the shoulders of giants.
This is not to discredit their achievements in any way but simply to acknowledge current business realities. NASA continues to be an 800-pound gorilla in the private space sector.
New Opportunities
Final thoughts: right now SpaceX and Orbital Sciences are in the vanguard of opening up space business opportunities for the private sector. Although their company stakeholders are no doubt celebrating the most, I think their achievements are beneficial for innovation and the world economy in general. By casting down technological and business barriers to space, they demonstrate that lower-cost private space flight is a viable industry. The creation of new industries and markets means that business opportunities will abound in space, and on Earth.
Best wishes for their future success.
What do you think of the SpaceX and Orbital Sciences launches?
Edited with BlogPad Pro
Summary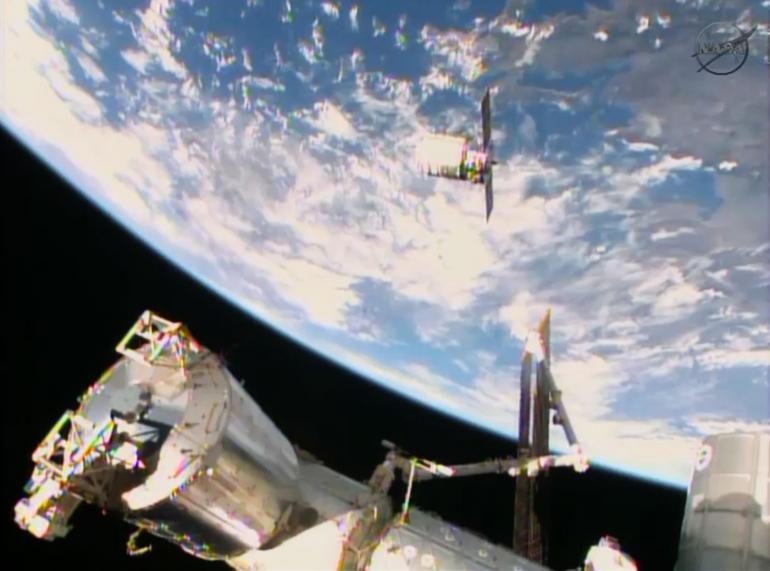 Article Name
Orbital Sciences and SpaceX Rockets Mean Business
Description
New Space companies Orbital Sciences and SpaceX are successfully completing major business milestones in space with key rocket launches.
Author
Publisher Name
Onwards and Upwards, by Nicholas Kellett
Publisher Logo